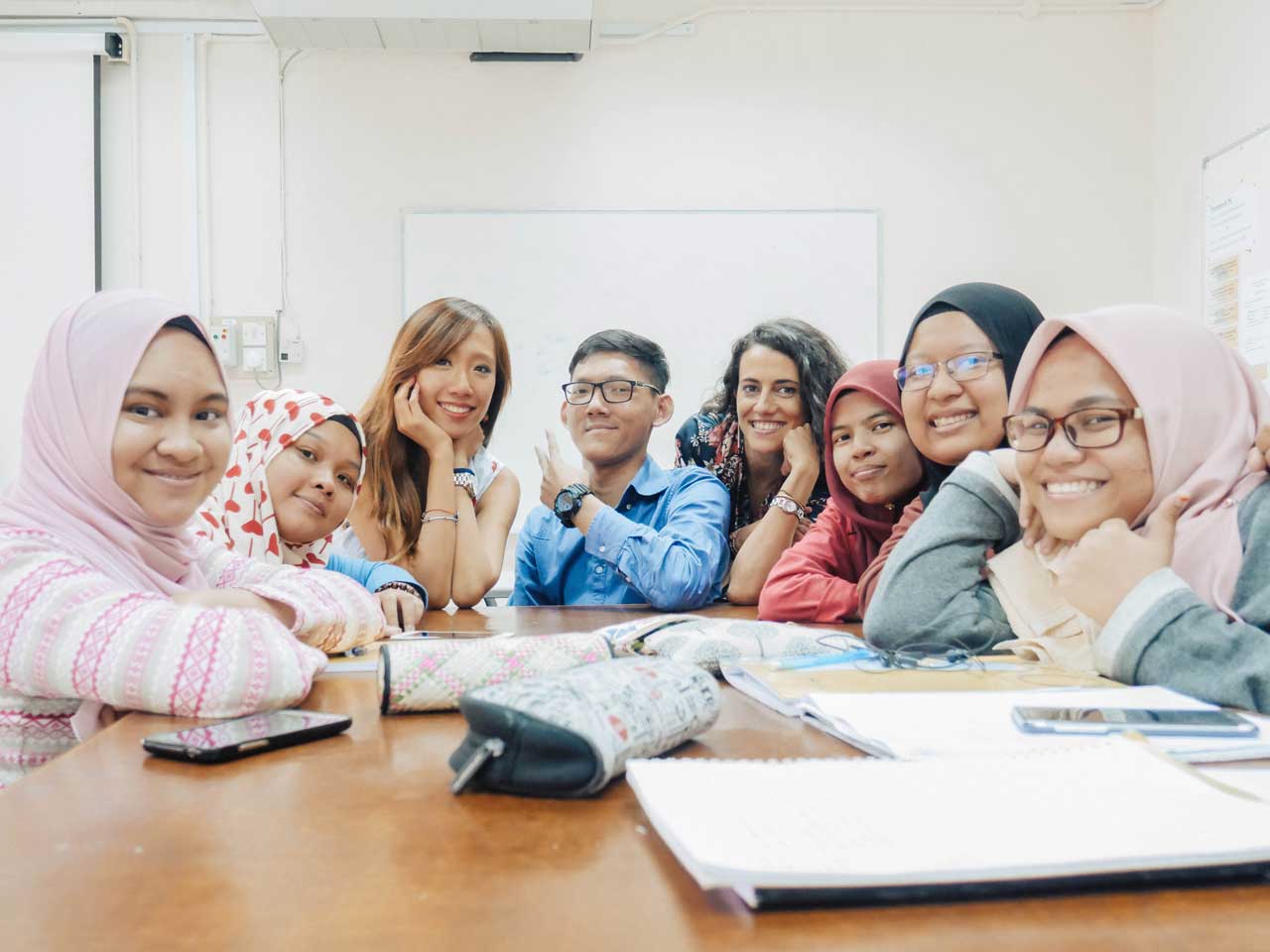 By The Best Spanish Language Schools in Kuala Lumpur.
Truth is, I learned Spanish with wishful thinking to meet and converse with my then-boyfriend's parents. We never met, but when his mother gifted me a box of Women's Secret x Winnie The Pooh underwears, my hopes and determination shot sky high. I wanted so much to be a part of the family; to love and to communicate with them.
Although I initially learned Spanish for someone else, I came to terms that not everything relating to Spain has to stop just because of a breakup with a Spaniard. The remaining journey I pursued for the passion of this new-found 'life skill'. I wanted to impress myself, explore the knowledge I tackled, and have fun while at it. I did.
You can't deny the beauty of languages – it is hard for the eyes to see, but it is there. Which explains why it is always interesting if not impressive to see a gwai lou speaking mandarin or an Asian speaking fluently in a romantic language.
It took a lot of consideration before I decided not to pursue the lessons further. Mainly because to really master a language, you have to practice speaking it out loud and I didn't have the time to find such a cult or mingle for that matter. On the other hand, the people I dated had issues with me pursuing the language because Spain impacted my life in such a way that they simply couldn't understand why if not for him, while I was too young and stupid to stand up for myself.
There are many reasons why a person would want to spend time, money and effort to pick up a foreign language. It can be something as straightforward as pursuing own interest or for a less common reason like mine. Whatever it is, you have to enjoy it, want it, and love it.
Going to class should make you excited, rolling those words from your tongue should give you the thrill; you dream of the day you can speak like one of them – a native. Not just because it's 'cool', but because learning something new is part of improving your old self.
This first week's theme for the Hola Project is language. I went to the top 3 Spanish language schools in KL to compile some 'hacks' on how to speak this fun and beautiful language like a native. Juan Figar, the CEO of Las Lilas Spanish Language Academy, will tell you why it is gonna be a rewarding and useful journey in this short and sweet video:
Featured Schools (in order of appearance):
1. Cervantes
For a couple of years I studied Spanish at this institution run by Instituto Cervantes in Spain (the official and largest worldwide Spanish teaching organisation by the government, as part of the Embassy of Spain), founded in 1991. Here is where you can take D.E.L.E. (Diplomas of Spanish as Foreign Language) exams. I would be so proud of myself if I did that! Their main branch is at this magnificent building in Madrid.
Register here.
2. University of Malaya, Faculty of Languages & Linguistics
I am happy to learn that our local university offers a broad range of foreign language courses including Spanish, taught by the best teachers as well. I've only heard good things about this faculty. What's amazing is seeing Malaysian students of different races coming together to speak a totally different language than what we use to hear, so fluently.
Register here.
3. Las Lilas
My brother is resuming his Spanish lessons here with a private tutor. Las Lilas operates in Malaysia and Singapore, and is quick to garner students who are passionate about learning the language and culture. I'd love to participate in their classes in Singapore, meet people with the same love for Spain and hopefully speak like a native one day!
Register here.