Blushing in Coral
The Perfect Airport-Chic Outfit En Route to Your Next Beach Vacation
When packing for É's birthday weekend, I didn't know what I want to wear for the special beach-themed occasion, but I knew I wanted to pack light.
Between flying at dawn from Singapore to Kuala Lumpur, onboard a 4.5-hour ride via an arranged transportation; a GREAT service by YTL Hotels by the way, before finally reaching the gem that is Tanjong Jara Resort, there's a lot for a lady to consider when it comes to what-to-wear, like "Would I be freezing in the plane but boiling in my clothes upon arrival?" or "How can I dress airport chic and yet resort-look appropriate?"
Before I decided that my wardrobe is absolutely helpless, the answer stared right back at me – a blush colored silky duster coat hanging on the rack, waiting to be worn again since its glory days in LA. "All I had to do is just wear it over a basic top and denim shorts!" Glam, casual, dressy yet blissful all-in-one, I remembered why I bought it at the very first place. This lovely piece named Coryn definitely deserves more attention.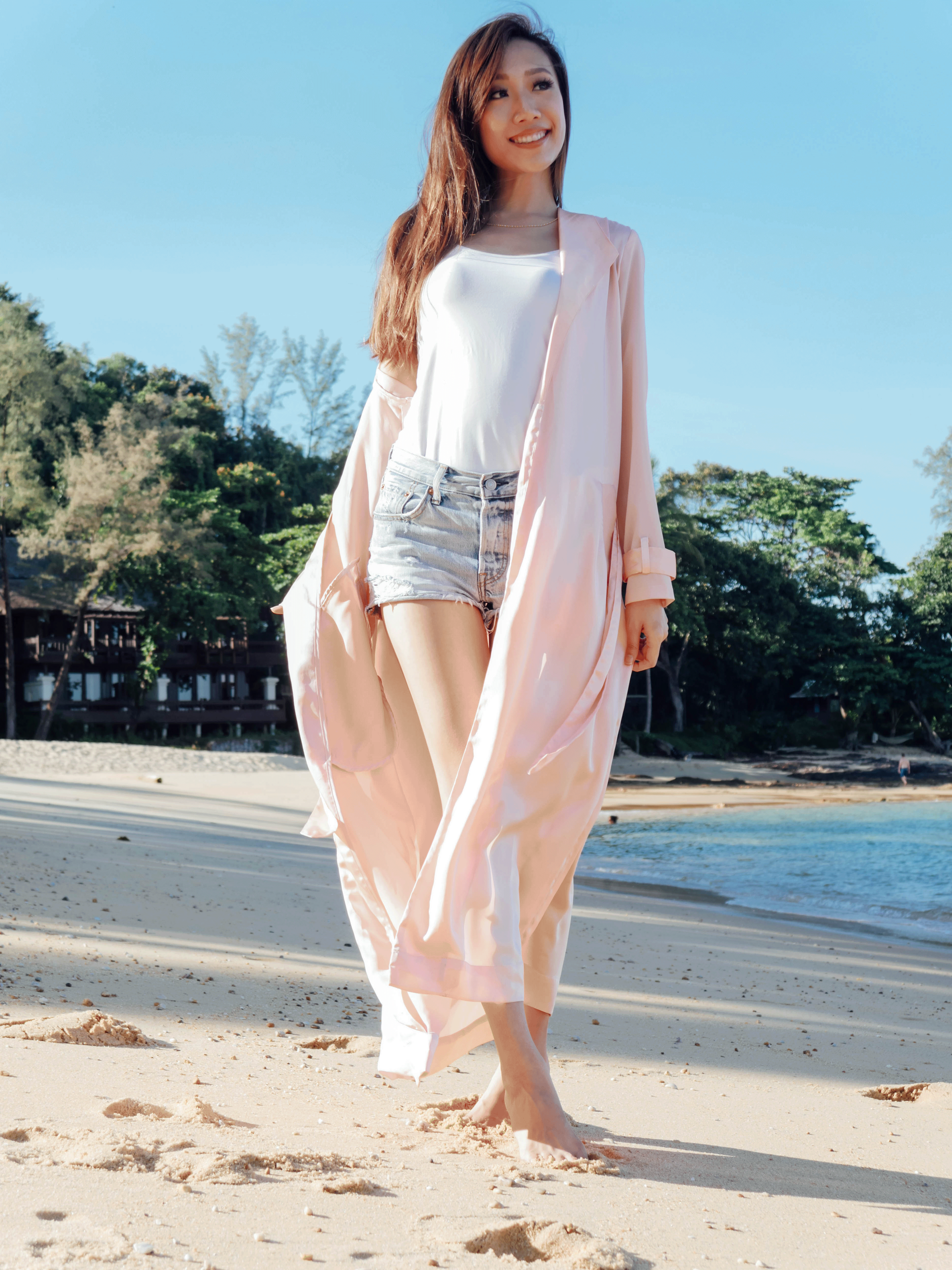 Levi's 501
®
shorts
Fossil Jacqueline watch
UNIQLO
AIRism
Bra Sleeveless Top House of CB
Coryn
Blush Silky Duster Coat