Given the best wood, a carpenter can't make furniture without his tools. Given the best paint, a painter can't paint precisely without her complete set of tools. Given the best and most expensive makeup products, neither can I apply them beautifully on my canvas without good tools.
Yes, this post is gonna be about the complete collection of makeup brushes every woman needs. Even after doing much research, it actually took me a few months to collect the best of each brand (some required pre-ordering while some are quite costly so it took me a while to consider). However, I assure you they are good lifetime investment.
So finally, here I present to you the lovely brushes I use in my daily makeup routine:
MAC Cosmetics
188 – Stippling foundation brush: I never apply thick foundation on my face, so I love how this brush leaves an airbrush effect rather than coating my skin with makeup. If you're like me, this is for you.
208 – Eyeliner brush: Does its job precisely. I like using it with MAC's black gel eyeliner.
224 – Concealer brush: The best concealer brush I ever used and we've been inseparable for years. I can't apply makeup without failing if I don't use it.
Shu Eumura
10 Kolinsky/Sable – Flat eyeshadow brush: Gives a clean swipe of eyeshadow on the lids the way a good brush should behave.
4F Sable – Precise eyeshadow brush: This obedient brush adds the slightest depth at the outer V to make a noticeable difference. I also use it to line my eyes using eyeshadow when going for a softer look.
P.S. The Japanese really do know how to make good brushes!
Kanebo Lunasol
Eye Shadow Brush (size: small) – This multipurpose brush can be used to dab glitter eyeshadow at the middle part of the lid for a 3D effect or as an eyeshadow applicator to highlight any small areas your heart desires.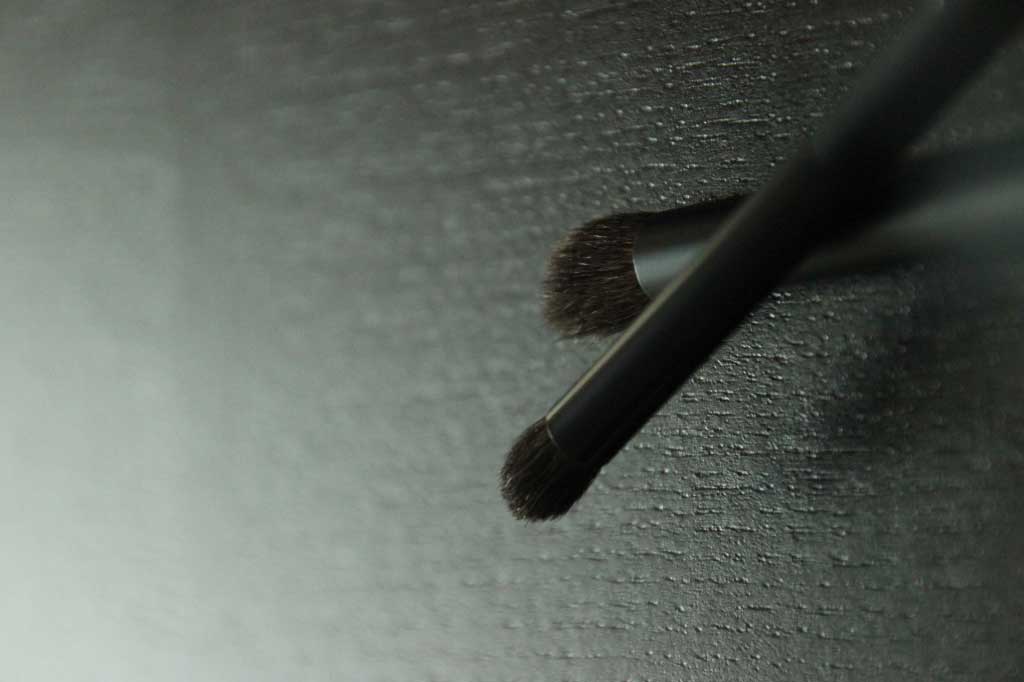 NARS
43 – The 'lazy' eyeshadow brush: When I can't be bothered to blend back and forth or am running late, this brush is my savior. Just load it with a deeper eyeshadow shade and swipe it at the outer V.
44 – The 'concentration' eyeshadow brush: At times I need to add extra depth to my outer V, I use this brush to build on the areas I want.
IQQU Essential Travel Set
I bought this a few years back and I like the fact that it comes with a proper makeup pouch that holds everything together nicely for the frequent flyer.
However, there have been many better, upgraded versions from other brands since. Try this hot pink elements complete eye brush set, which comes with 12 crafted eye brushes for women who want to achieve the look of professional makeup application.
These brushes are not in their original form because I gave them a good shower 10 minutes ago. It is advisable to wash your brushes every 3 months!
If you prefer to own a complete brush set of the same brand without having to mission it around from one beauty store to another, this luxe set comes with 10 brushes for both the face and eyes in a sleek clutch that is handy and convenient to carry around.