Ever since I started Snapchat, I kinda broke up with Facebook and Instagram. Here are 10 solid reasons why you should start Snapchatting too.
1. Snapchat is authentic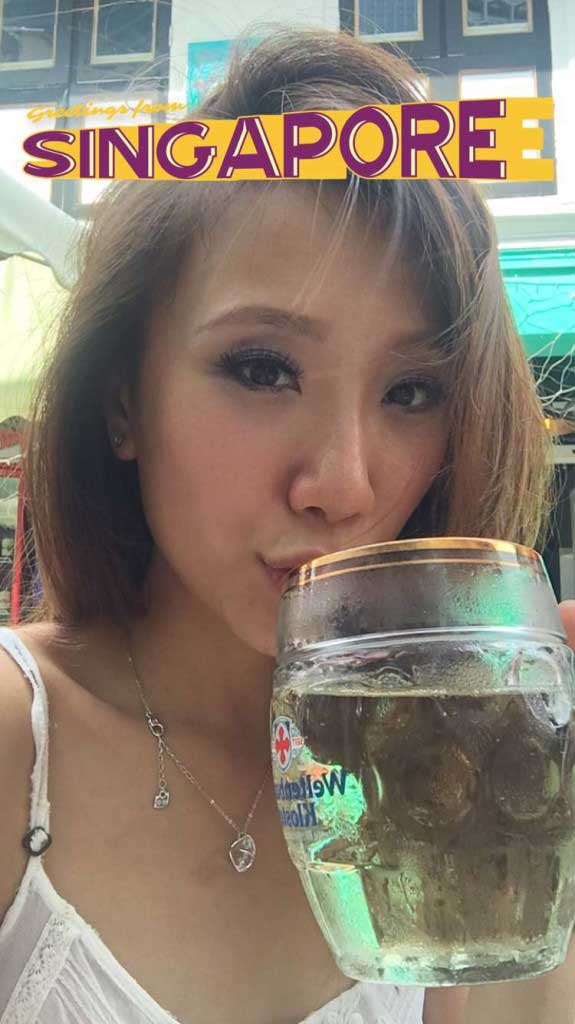 Although Instagram is a cool platform to document amazing pictures, in my opinion, it has set the standard of daily-life photography a bit too high. Reality: Not everyone are full-time bloggers who have time to curate the most perfect flat-lay coffee shots. While Facebook is not focused on photography, they take content seriously. Be it a link, visual, or status update, somehow it has became human nature to scrutinize everything you post. Was social media invented to make life stressful?
Evan Spielberg, CEO of Snapchat, a smart 90s kid, was quick to realise this; hence Snapchat was born from his class project.
Unlike Instagram, users can only choose from 3 filters. It is very spontaneous, on-the-go, and REAL. In other words, what you snap is what you see is what you snap. You can't select a content from somewhere else to post. It has to come specifically from your Snapchat camera.
2. SnapChat is more personal
When it comes to 'following' celebrities – watching actors on screen, Victoria Secret angels walking the runway, or bloggers doing a cover shoot, you see the side of them as a performer. Even if you get to steal a sneak peak of behind-the-scenes, they are mostly about them at work. We tend to forget that these influencers are normal people, just like us too!
Snapchat allows you to know your idols better and to see the exclusive stories of their daily life (for free); which is definitely more interesting. "Keeping It Up" indeed!
3. Stories are "live" and fresh 
If you don't yet know, snaps only last for 24 hours so follow the idols you like closely or they will expire.
When É proposed to me, I was head-to-toes overwhelmed. I wanted to share the happy news, yet somehow I didn't know how. It was like, Facebook scares me. So I did a mini announcement on Snapchat, live, instead.
To anchor my 3rd point even more, I have a DSLR which I carry around when traveling, but it doesn't allow me to transfer photos immediately to my phone. Plus, no matter how awesome my phone is, knowing that there is no way its lens can beat my DSLR's, simply makes me wanna wait till I get home, transfer, edit and post the photos LATER.
Snapchat is designed in an easy way for users to post on-the-go. Just snap and post, snap and post. It's all about living in the NOW. No storage.
4. An awesome app to document your travels 
Instagram only allows 20 secs of video. You press to record, and pause to wait for the next awesome moment to continue. There are 2 MAJOR problems with this. 1. When you pause, sometimes the app quits and your recorded video disappears! Or worse, 2. When the best part arrives, you have reached your 20 seconds quota. =.=
Snapchat allows me to record my entire travel daze for all and me to see.
5. Snapchat is actually FUN
Aside from the 3 filters, users can add emojis, draw with a stylus or fingers, or even add stamps that change with your location! No one can judge if your picture quality is not 100% because content is meant to be fun.
6. Special features that makes you laugh
Whether it's your kid, boyfriend, or grandma, try Snapchat's video filters on them for the first time and I bet you someone will LAUGH.
7. Keeps you positive (believe it or not)
I was having a lousy day where nothing went wrong, but I just felt meh. I wanted to loath to my best friend, Ai Rene, but there was actually nothing to complain about. I turned to Snapchat, flipped open the screen, and saw myself. Naturally, as when you see the camera, you smile. So did I.
Most of the time, there isn't anything to whine about, but much to smile for. Instead of recording a pouring-my-heart-out, whiny, snap, I made an effort to choose positivity instead of negativity. I documented my dinner date, outfit of the day, and special moments with my fiancé. It might not have been a very special day, but it reminded me that a day is what I decide to make out of it.
8. There's no need stress about the number of followers.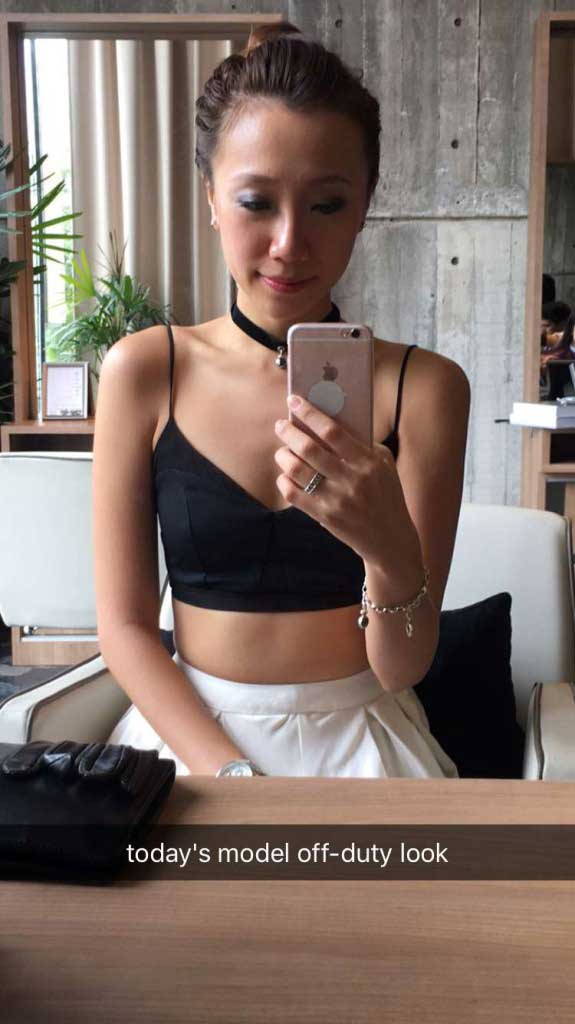 Social media platforms have become THE advertising space to-go. As a result, everyone who use them are consciously or subconsciously 'chasing' for more followers. Snapchat doesn't reveal how many followers you have. Which means, whether you are famous or not, it doesn't really matter. This gives more new users a chance to work hard on the actual content to shine too.
9. You can share life hacks / tips on-the-go 
Producing, editing, and uploading a video tutorial to YouTube takes a lot of time. The truth about the way of life is that sometimes, you just happen to remember this simple trick that you'd like to share, but isn't huge enough to be made into a video. This is when I turn to Snapchat.
10. News content has never been made so interesting
Aside from celebs like Rihanna and Ariana Grande who are avid Snapchat users, publishers from CNN to National Geographic are also seen creating very exclusive, entertaining, and educational stories that are easy to digest. So, what are you waiting for?
P.S. Add me as your Snapchat friend with username: teycindy